REEFER UNITS
This reefer unit was the first reefer container in Europe with sufficient cargo capacity to handle 33 europallets. This ingeniously designed lightweight container is constructed using an ideal combination of aluminium and high-strength steel. Not only does this reefer unit require a lower investment than reefer trailers, it is also durable and requires little maintenance. A built-in cooling system that saves cargo space has been developed and can be supplied under a service contract and a track and trace system. These systems combine maximum cooling capacity with excellent energy-economy. The reefer is finished on the inside with a flat aluminium floor, with the layout of the cargo security system being entirely to the customer's specifications.
UNIT45 offers you a divers selection of reefers meeting all your requirments. Not only does UNIT45 offer you the all-electric reefer and the diesel-electric reefer but also the double-stack all-electric reefer as well as the double-stack diesel-electric reefer, all palletwide!
Besides the dual-compartment diesel-electric reefer, which has 2 temperature controlled compartments within the reefer, UNIT45 also offers the triple-compartment reefer. This reefer has 3 compartments, meaning 3 different temperatures fully controlable between +25° and -25° C, enabling two or more commodities to be carried at the same time.
Watch the movie Green Rail Challenge in cooperation with Flora Holland GreenRailChallenge
Considering the more strict food safety regulations, controlling the transport of perishable goods has become more important than ever.
UNIT45 gives you the security that your load can be monitored at all times during transportation by offering you an optional track- and tracesystem on the diesel-electric reefers. This way, you can check at all times where your cargo is.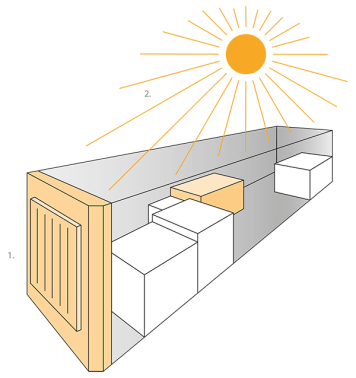 Download here our:
Brochure diesel electric - Brochure diesel electric 800 ltr. dieseltank - Brochure Flora -
Brochure electric - Brochure diesel electric lightweight - Brochure 40ft super freezer
Contact us via sales@unit45.com or click here to receive a free quote!