ALWAYS AT THE RIGHT PLACE
The 45ft container is the ideal intermodal transport unit. Within each of the modalities as well (road, shortsea, inland shipping and rail), the 45ft container has major advantages and numerous applications.
Due to its euro corner castings maximum payload is achieved. The 45ft container is fully compatible with the 40ft infrastructure, making transportation and handling easy on the road as well as on water and rail.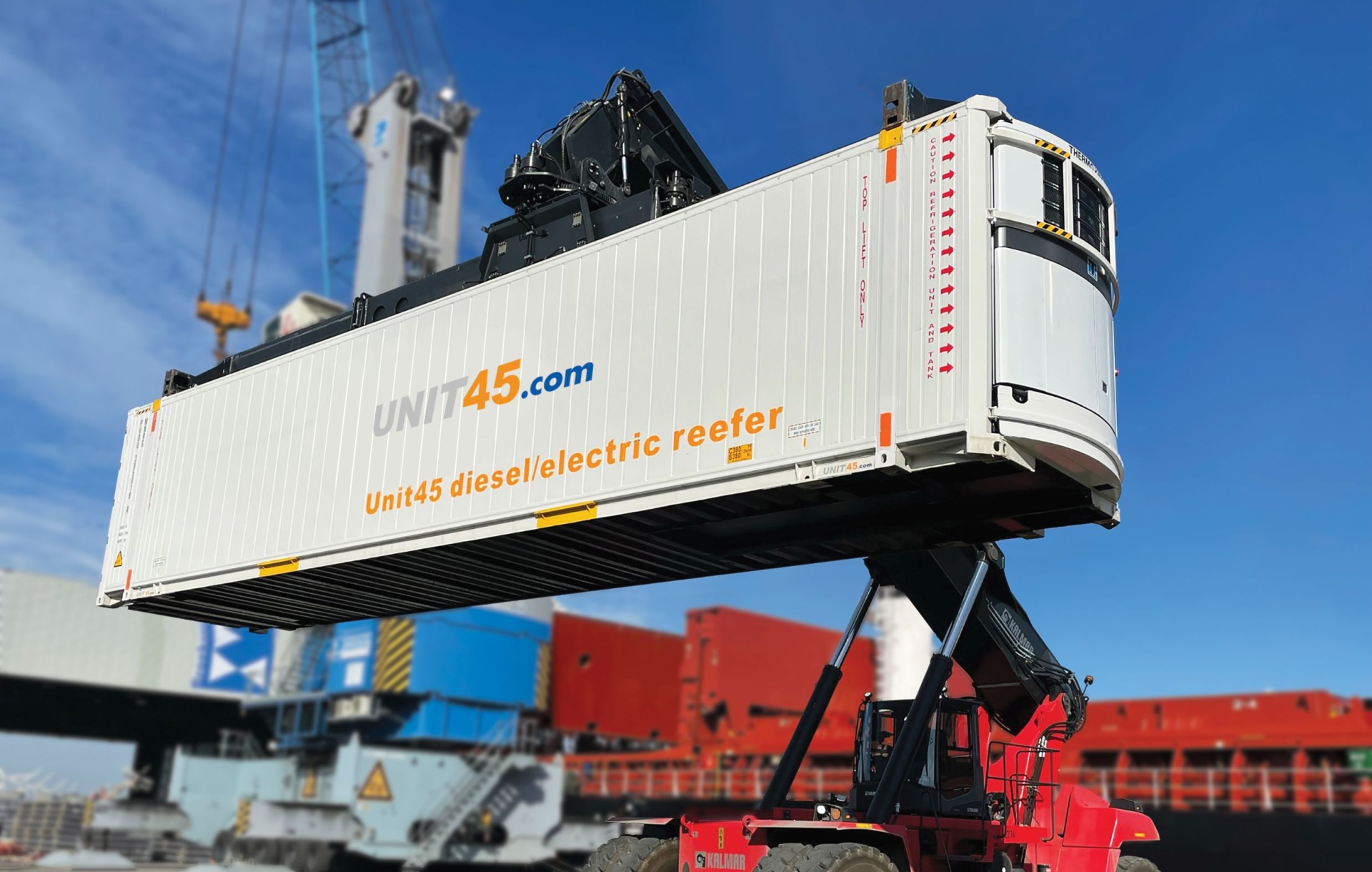 Why choose UNIT45?
45ft palletwide containers
33 Euro pallets per container
45ft super lightweight diesel electric reefer
(-/-1200 kg!)
reduce Carbon footprint
environmentally friendly materials
intermodal transport