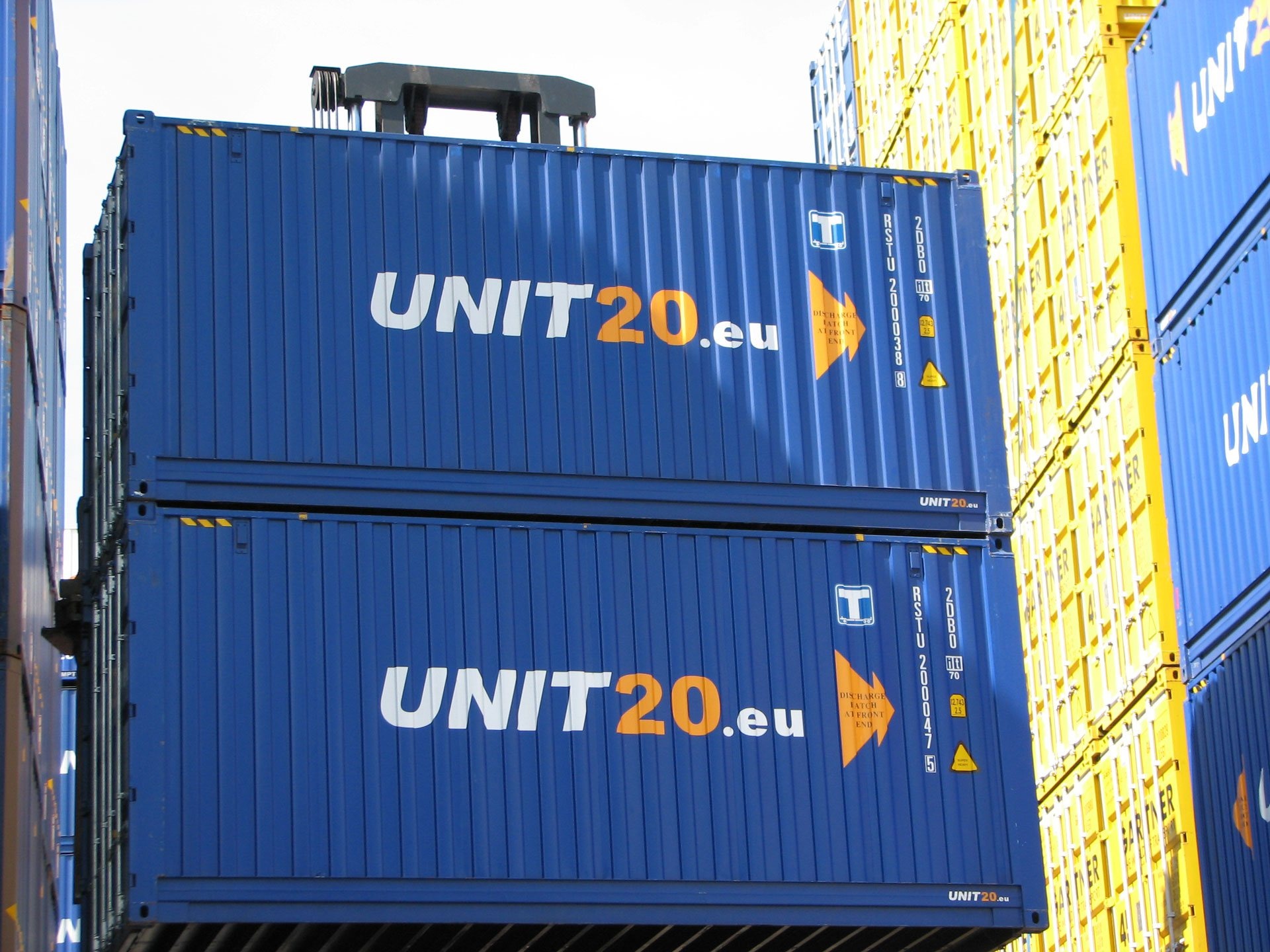 20FT BULK
In addition to the 45ft bulk container, UNIT45 is offering 20ft and 30ft pallet wide bulk containers suited to road and rail transport. All bulk container designs can also accommodate general cargo including palletized goods, thus reducing the need for empty backhauls.
The advantages of the 20ft and 30ft bulk container:
- Suitable for transport and storage of bulk cargo
- Stainless steel roof and discharge hatches
- Accommodate general cargo
- Sustainable and environmentally friendly
Most bulk movements involve road transport and are therefore subject to 40-tonne or 44-tonne maximum gross weight restrictions. In such cases, the 45ft bulk container offers too great a volume and 20ft or 30ft units are more appropriate. The same operational benefits can be realized when transported by rail. 60ft rail wagons can carry two 30s or three 20s, 90ft wagons three 30s or four 20s, subject of course to payload restrictions.
All bulk designs are fitted with a 'letterbox' discharge hatch, enabling them to be dis-charged using tipping trailers. Conventional double doors are fitted to the other end of all the bulk containers in our fleet. Stainless steel hatches are provided for top loading. When used for the backhaul of palletized or non-palletized general cargo, operators will find these shorter units ideal for heavy commodities or for smaller consignments that would not fill a 45ft unit. UNIT45 notes that many of its customers are now using bulk containers to store product during stages of the logistics cycle rather than go to the expense of discharging the containers into silos and later reloading road vehicles for final delivery.

UNIT45 design is constantly revised to take account of new technology, materials and environment as they become available and proven in service. Our bulk containers are made with an environmentally friendly bamboo floor and all are painted with waterborne paint.

Our bulk containers can be bought, rented or leased for a certain period. When you send us your enquiry a suitable offer will be made for you. After your acceptance of the offer, the order process is started. Depending on your order, the bulk containers are especially made in your corporate identity colors and/or decals or directly available from stock in case you wish to rent/lease or buy our containers. After signature of the contract or payment in case of purchase, the containers are released at the depot Rotterdam, depending on availability.
The bulk containers are available in 45ft, 20ft and 30ft and all are suitable for intermodal transport of bulk cargo on rail, road and sea.
Specifications
External dimensions
Length: 6,058 mm
Width: 2,500 mm
Height: 2,743 mm
Internal dimensions
Length: 5,898 mm
Width: 2,438 mm
Height: 2,518 mm
Capacity
Cubic capacity: 36,3
Euro pallet: 0
ISO pallet: 0
Weight
Gross weight: 32,000 kgs
Tarra weight: 2,470 kgs
Max Payload: 29,530 kgs