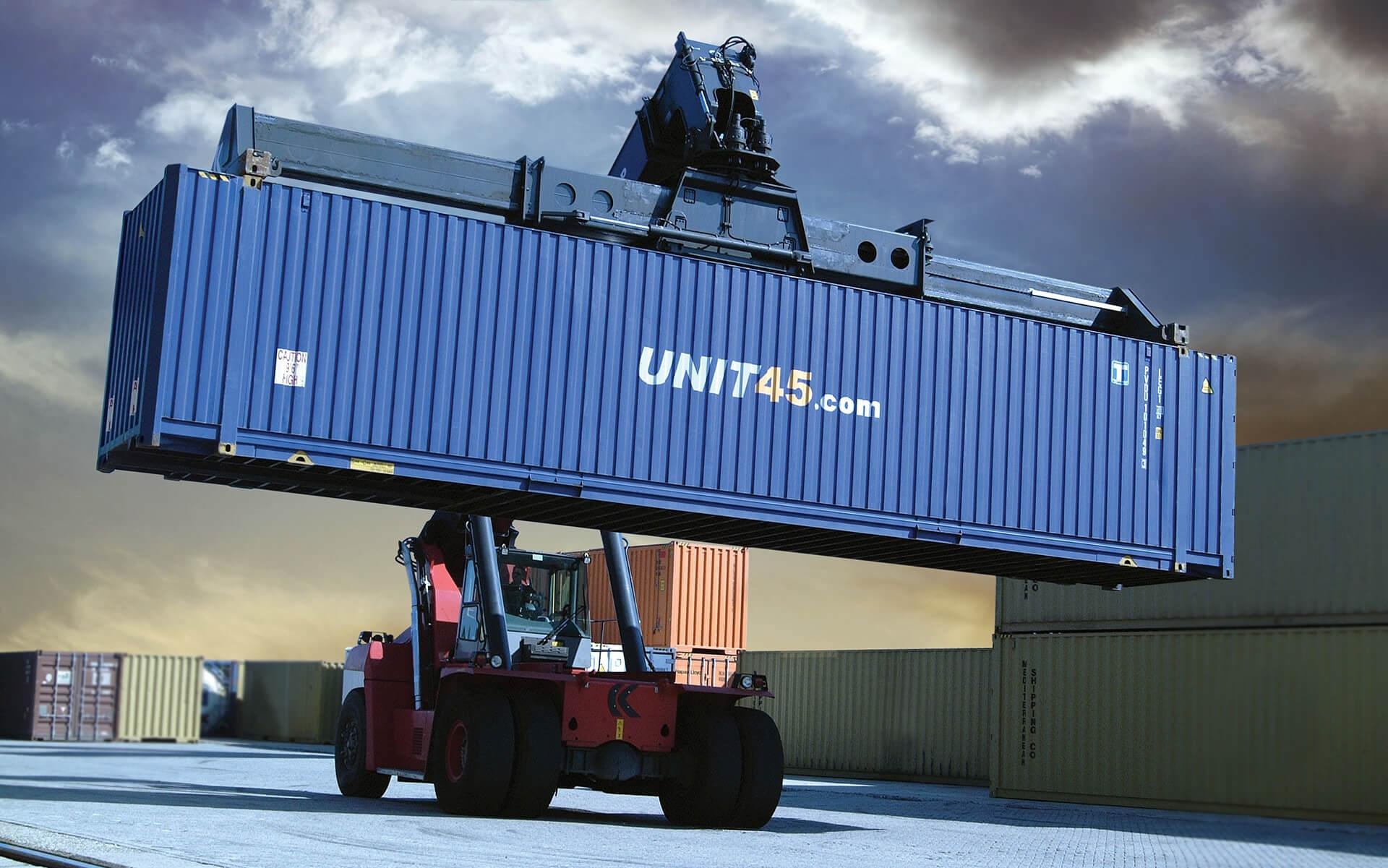 Bilbao ideal for UNIT45
01-10-2005
01-10-2005
For the Dutch 45ft container specialist UNIT45, ITL 2005 could not be happening in a better place. The company is seeing increasing interest in its products from Spanish transport operators, especially for 45ft palletwide reefer containers.
Spain is one of the strongest markets in Europe for reefer trailer operators but many of these are facing rising costs: drivers' hours restrictions, the increasing cost of fuel, road congestion and the introduction of new road charging systems such as the German LKW Maut, are just some of the contributing factors. For the larger operators in particular, intermodal alternatives using rail and shortsea shipping are becoming increasingly attractive and the advent of new reefer container designs capable of loading 32-33 pallets is enabling these alternative modes of transport to secure an increasing share of the overall business.
The growth in popularity of 45ft palletwide containers is not solely restricted to the reefer sector. An increasing number of shortsea carriers serving Spanish ports have improved sailing frequencies while ports are now able to process intra- European containers much more swiftly. As intermodal door-to-door transit times are today often comparable to those being achieved by trailers, especially over the longer distances, 45ft container sales are increasing over all types of equipment.
UNIT45 has secured recent orders for 45ft dry cargo containers from shortsea and intermodal operators in Belgium, Finland, Sweden, UK, The Netherlands, Iceland and Germany while it is also building up its own leasing fleet. This now stands at just over 1000 units. With the trend towards switching manufacturing facilities from western to eastern Europe, lengthening supply chain distances, UNIT45 says more traffic will switch from road to rail and inland waterways, hence the growing demand for containers. For more information visit UNIT45 on Stand E45 at ITL 2005.
Back to overview