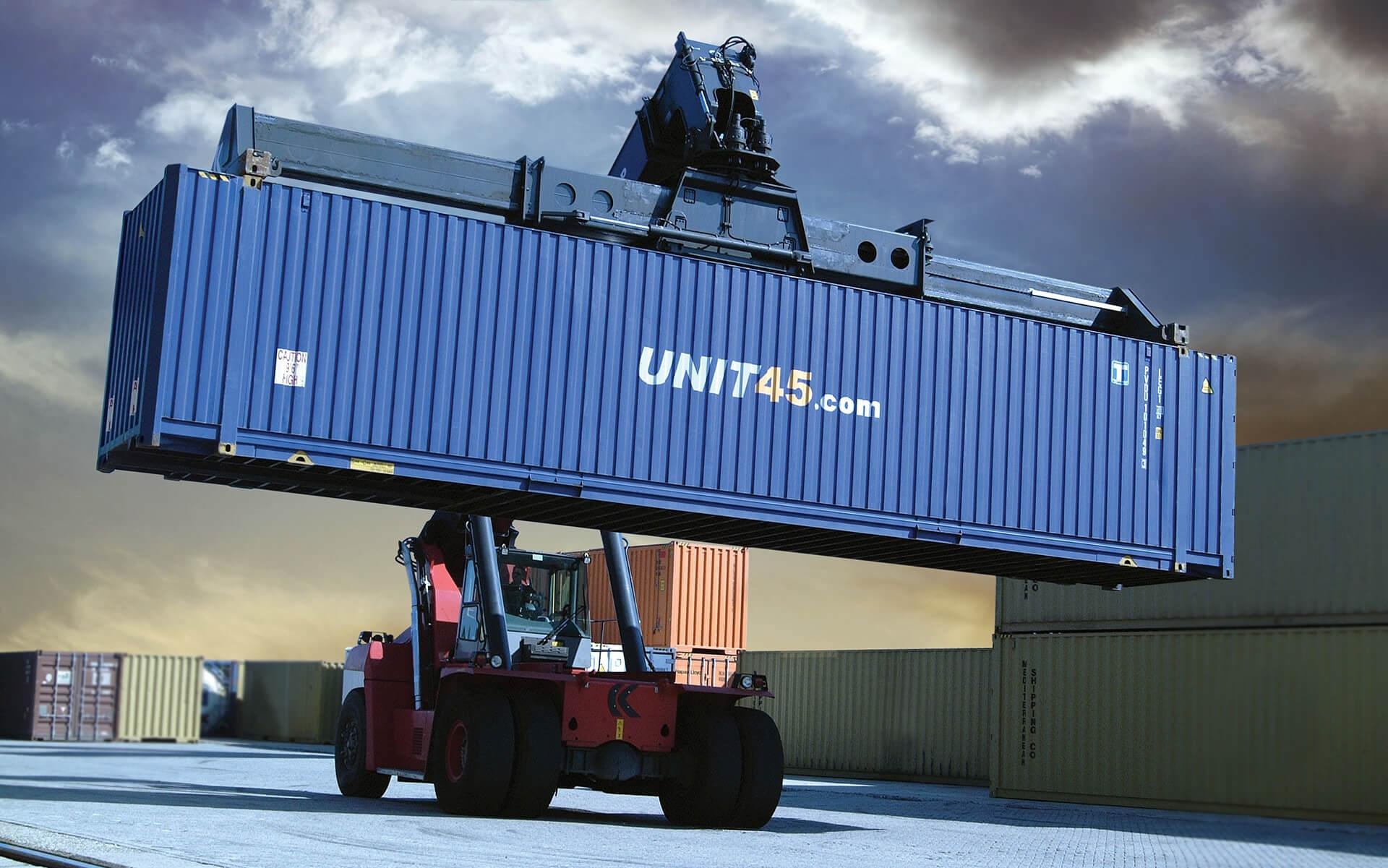 UNIT45 rental fleet set to top 2000 containers
23-11-2005
23-11-2005
Unprecedented demand for 45ft palletwide containers has prompted UNIT45 B.V., the Dutch 45ft container specialist, to increase the size of its orderbook for new containers intended for its rental fleet. Having said six months ago that it expected to have 1,500 containers in its leasing pool by the end of 2005, it now says it will have over 2,000.
UNIT45 began business in 2002 designing 45ft palletwide containers and supplying these to North European shortsea and intermodal operators. Construction of these containers, usually in China, takes place under UNIT45 supervision.
In April 2003, UNIT45 established a rental fleet to meet clients' requirements for greater flexibility and this aspect of its business took off dramatically with the 1,000th unit joining the fleet in June 2005.
According to Managing Director Jan Koolen, its 2,000th rental box should roll off the production line at Jindo's Guangzhou factory during December:
"This rental fleet is very important to us. Not only does it enable us to meet the short-term or immediate equipment needs of our existing customers but it also allows us to provide containers to those operators who are currently using 20ft and 40ft containers but who either need 45ft units for specific customers or who want to trial these larger boxes before committing to a volume order.
"Although the bulk of our business is still centred on North Europe, we are seeing a huge new market in Iberian and the Mediterranean trades. We have already made a number of ground-breaking sales and discussions with potential customers at the recent ITL (Intermodal) Exhibition in Bilbao, Northern Spain, were extremely encouraging with enquiries not only for dry boxes but also for reefers and curtainsiders."
The ITL exhibition was held in Bilbao from 8 to 10 November 2005, attracting over 1,500 visitors, exhibitors and other participants. UNIT45's stand was a constant hive of activity and the company also took the opportunity of entertaining over 50 customers and associates at a dinner held in the world-renowned Guggenheim Museum. UNIT 45 has already advised the organisers that it will be back for the next show, which reverts to its former Intermodal name, to be held in Hamburg in December 2006.
UNIT45 designs its own containers and specialises in 45ft palletwide units. Sourcing these from China, most are sold to leading North European shortsea and intermodal customers, explains Mr Koolen:
"We design the containers, place the orders, supervise construction and ensure that they meet all of the necessary international certification and customer requirements. Typically, our customers will order batches of anything from 50 to 250 containers and do not want to be involved in the complications of supervising construction and transporting units themselves.
"Most of our customers opt for our standard 45ft design, 9ft 6in high and manufactured using high-strength steels to achieve maximum payloads. This unit can accommodate 33 Euro pallets and through the use of the patented Euro corner castings, is perfectly legal when being trucked within Europe."
The 45ft palletwide container is now the dominant piece of equipment in North European shortsea and intermodal operations. Because it is able to load 33 pallets, it competes on level terms with 13.6m trailers. They can be stacked up to seven high with lifting/ securing points at both 40ft and 45ft positions. Consequently they pose no problems for port and terminal operators. They are easily carried on shortsea container vessels and inland waterway barges, many of which are now being designed around this 45ft long, 2.5m wide unit.
UNIT45 is also developing new designs including a curtain-sided container and a reefer. Prototypes of both are now in service with selected customers.
The curtain-sider is seen by many European intermodal operators that compete head-to-head with trailers as important because a significant number of their customers still insist on side-access.
Back to overview