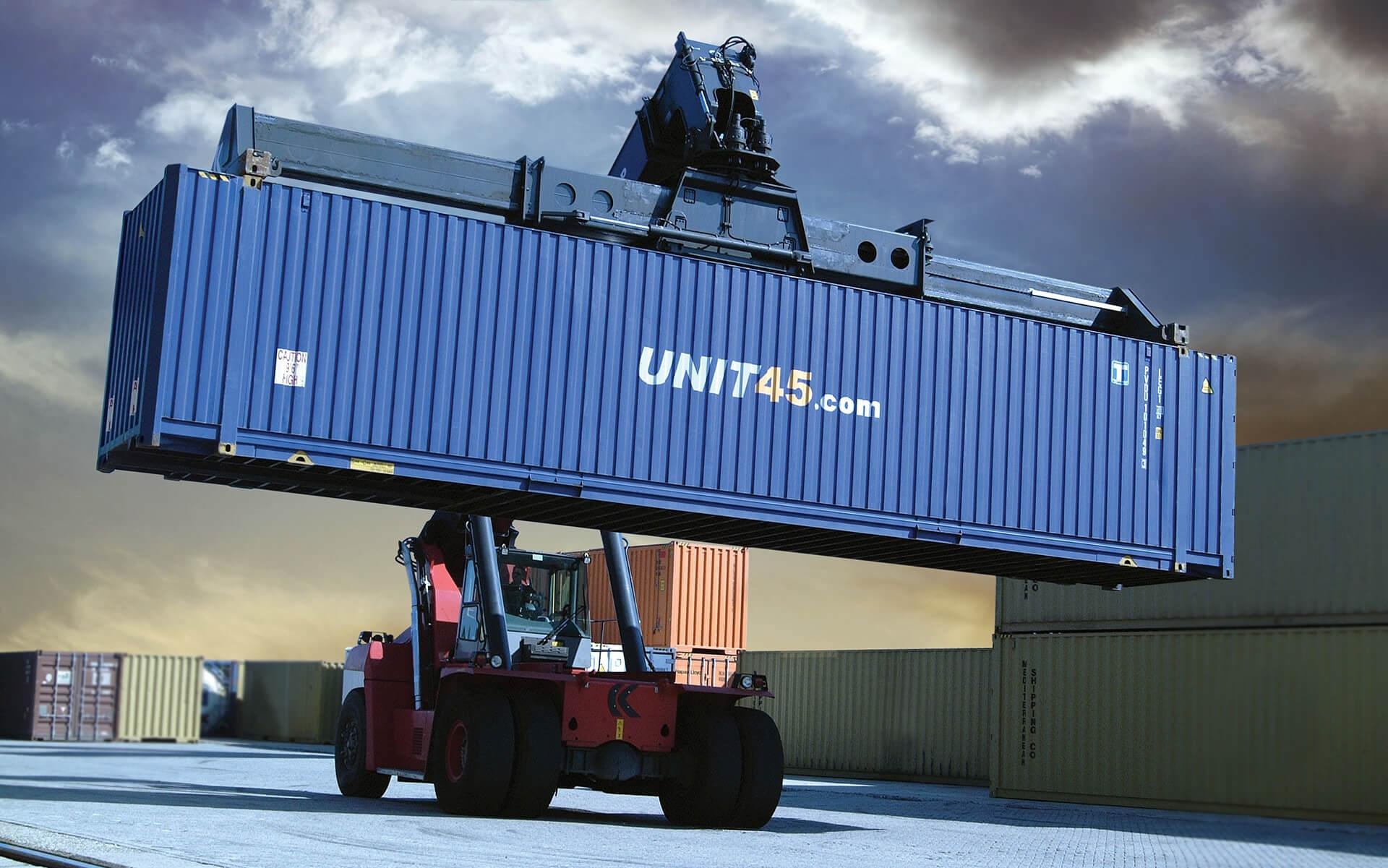 28-10-2021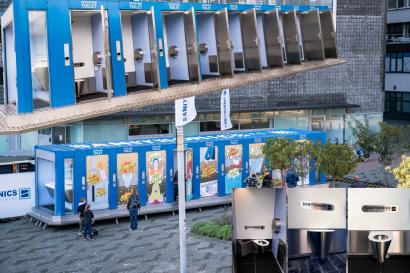 On Saturday 23rd of October 2021, Sanitronics revealed the Sanitronics45. The world's first mobile self-cleaning toilet unit was presented during the Rotterdam marathon weekend. Sanitronics developed the mobile version of her self-cleaning toiletsystems in cooperation with UNIT45, the specialist in the development and construction of 45ft containers. This 45ft unit is equipped with 9 revolving toilets; the completely self-cleaning toilets of Sanitronics. With the Sanitronics45 the experience of a visit to the toilet changes completely during events. A large number of people can use the toilet that can be fully cleaned after every use.
Sanitronics 45 promises to be huge success! Before the actual launch of the toilet unit, it had already been ordered by various clients of Sanitronics. During this Covid-19 pandemic the event industry is just jumping at the chance to show it can provide a safe environment. With this toilet unit visitors of large and crowded events can be offered a clean toilet and all this with a high throughput speed.
"Dirty toilets on events is a well-known problem. The toilets are visited with such a high frequency that the hygiene cannot be guaranteed. With the Sanitronics45 it can! This way everybody has access to a clean and dry toilet." Coen van Houwelingen | Chief Toilet Officer Sanitronics
The Revolving toilet is the showpiece of Sanitronics. This toilet has been developed from own experience and consists of two toilets, which are switched after every use. While the first toilet is being cleaned in a separate room under a pressure of 70 Bar, the second toilet can be used. During the switch the floor is also thoroughly cleaned. This way the restroom is clean and quickly accessible for the next visitor.
Last weekend the system was put to the test. During the crowded marathon in Rotterdam the toilets were used more than a 1000 times. The Sanitronics45 was used by visitors as well as the runners of the marathon. It was directly located next to the Erasmusbrug where the runners started the marathon. Every restroom has its own payment system, however during this event the toilets were free of charge. A perfect possibility for Sanitronics to test the unit during an event with a high visitation frequency.
"Astonishing clean, I wish we would have this at every event!" Visitor during the marathon.
Sanitronics has applied many innovations with this mobile unit in the field of electricity use and recycling of water. With this toilet unit Sanitronics is contributing to the 9 of 17 Sustainable Development Goals drawn up by the United Nations.
Sanitronics and UNIT45 have planned a production of a large number of 45ft units for 2022. Also various 20ft models will be produced next year, to meet the need of the event- and construction industry, such as self-cleaning wheelchair accessible toilets for events and for example a sanitary solution for a construction site.
For more information please contact Daryll Groenhuijzen: +31 6 43 22 83 41 or through Daryll@sanitronics.eu
Back to overview