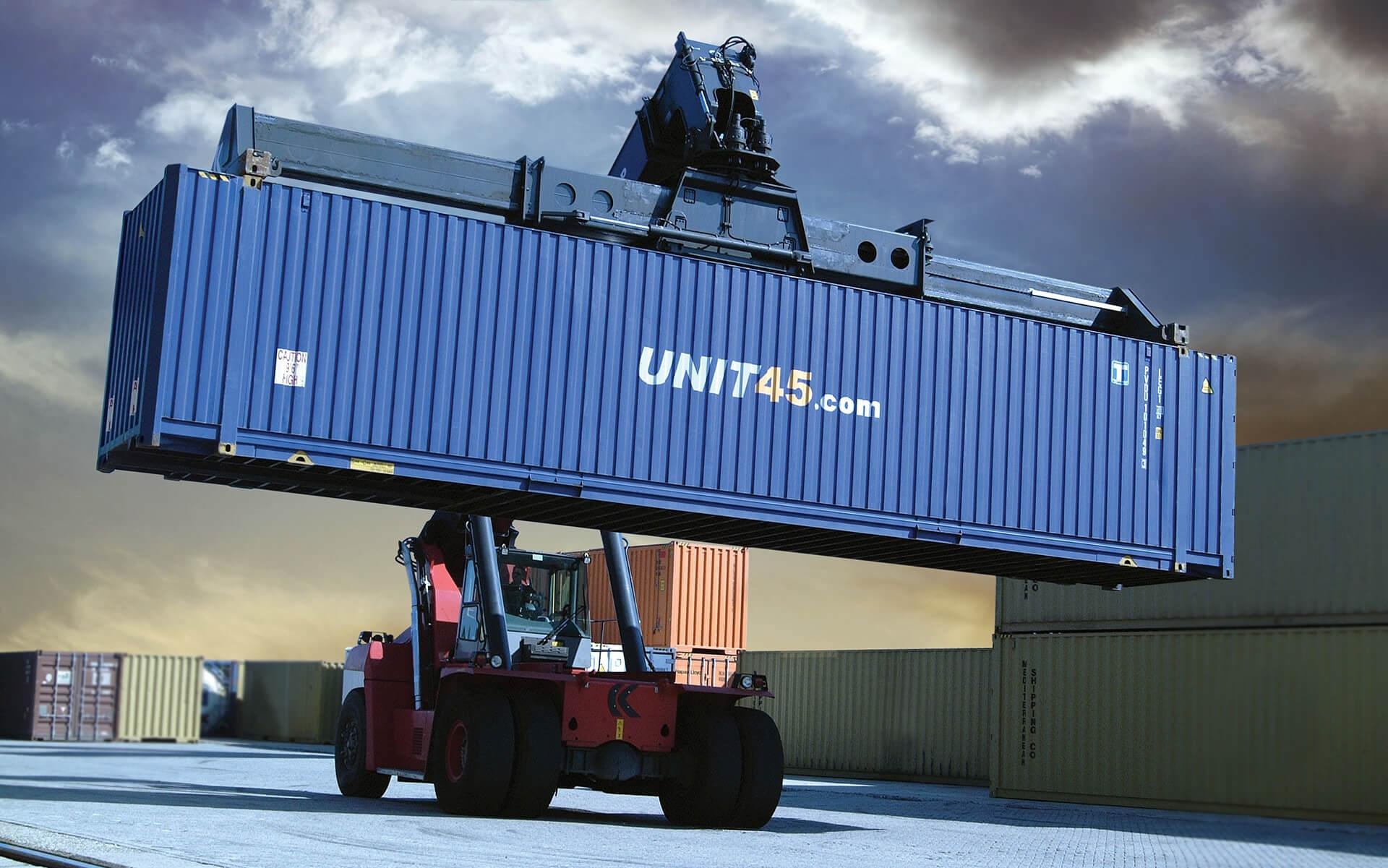 45-ft shipping containers have the wind in their sails
19-11-2020
19-11-2020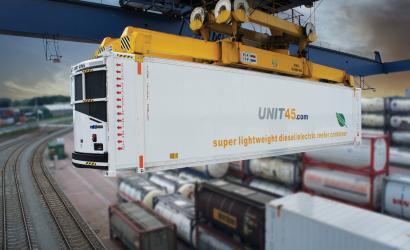 Opting for as much intermodal transport as possible equals making a sustainable transition. The 45-foot container is playing an important role in this, reveals Jan Koolen, General Director of UNIT45, a company that, as the name suggests, is specialised in the development, construction and sale of (and applications for) 45-foot containers.
The container market is capital intensive – and therefore also rather conservative. To define the transport capacity of ships, for example, we still use the standard unit TEU, in which the 'T' stands for Twenty-foot. However, the majority of the containers on such a ship are usually 40-footers (which therefore account for 2 TEUs) and other formats. One of those other sizes is the 45-foot container. Jan Koolen of UNIT45 knows all about this.
"In a sense, a 45-foot container is a direct competitor for monomodal transport if that is by road. Once you decide on intermodal transport, the 45-footer is ideal. In fact, it has become the norm in European shortsea transport." Initially, this format had a rough start: the container could not fit well amongst 20 and 40-footers on the large ships, and in some countries, two 40-footers would fit on a train wagon, but two 45ft containers could not.
Patent
The first problem, which could lead to damage to these larger containers, was resolved by rounding off the corners of the containers. "Neil Kinnock, who was responsible for transport in the EU back then, called it a great invention." The other challenge was resolved when longer wagons became more common: "Now, two 45-foot containers do fit."

"The 45-foot container is not yet a product that can be deployed around the world," Koolen, who was one of the founders of UNIT45 in 2013, quickly adds: "The maximum trailer sizes in a country are in fact the determining factor for container dimensions. In the US, that is 53 foot, in South America 51 and in Australia 48." We want to know whether that means that if you bring the 45-footer via the New Silk Route to China, the container can't be handled there? "No," Koolen answers quite quickly. "This size is increasingly accepted. The 45-foot reefer is however not more expensive than the 40-foot equivalent. In China, a 'normal' 45-footer is still more expensive, but hopefully that will change soon."
Freezing and heating
Koolen draws attention to the specific applications of reefer containers. "First of all, we ordered the production of containers that could chill to minus 60 degrees Celsius, which is beneficial for the transport and storage of the corona vaccine. And the containers can also be used for heating: products that are transported from China to Europe – such as computers, but also cars – should not suffer from great temperature fluctuations en route." To guarantee a constant temperature, UNIT45 is building containers that function independently through their own diesel-electric units. Wouldn't it be more sustainable electrically, especially in Europe where diesel locomotives will become less attractive?
"Especially in international transport, where locomotives change regularly, a constant temperature is difficult to achieve. And this applies even more to intermodal transport when the containers may find themselves somewhere on a marshalling yard or at a storage point before electricity becomes available via a truck or shortsea vessel. That is precisely why we have introduced containers to the market with a larger fuel tank, 800 litres, so that they are self-supporting for up to 24 days."
UNIT45 remains innovative: "We have developed not only medical containers but also hotel containers and toilet containers for festival terrains. We like to respond to the requirements of the market in a very flexible and innovative way. For sure, 45-foot shipping containers have the wind in their sails."
The power of RPPC
UNIT45 has been a member of the Rotterdam Port Promotion Council for some years now. "The network is RPPC's power. You see and talk to other members during meetings, which take place virtually at the moment. At physical meetings, you talk to so many more people than you could have visited in several weeks if you wanted to meet them at their own location."
Back to overview